Rizk casino – Win a trip to Hollywood! Captain Rizk First Big Winner!
I'm The Captain, Captain Rizk to be precise and I'll be your intrepid guide on the epic adventure you'll be undertaking.
You may already know that Wheel of Rizk offers up free spins, instant cash, jackpots and raffle tickets. But, what you may not know is the prizes you could win when your name gets put into the draw after winning a raffle ticket!
1st prize in our 1st draw is something truly special, especially if you've always wanted to experience the lifestyles of the rich and famous. So, from the 4th of January to the 17th of January, the competition will be running and you could be jetting off to the good old US of A!
California Dreaming
First prize is a trip for 2 to Hollywood, where we recently shot our TV ad's. So while you're in town, you'll be able to visit the Warner Brothers Studio in Burbank. We'll give you €1000 to spend so you'll be able to take a stroll down Rodeo Drive, hit the beaches in Malibu, enjoy some fine dining or party in one of Hollywood's many bars or nightclubs!
But, if you don't win the 1st prize, worry not dear people. At Rizk, you can always win something:
2nd to 5th place gets 25 Mega Free Spins
6th to 15th place gets 25 Super Free Spins
16th to 40th place gets 25 Free Spins
Rules of the Raffle
The raffle competition runs from the 4th to the 17th of January and the winners will be announced at a later date.
You must make a deposit of at least €20 to be eligible.
If the winner cannot take the trip the prize can be exchanged for €1000 of bonus money.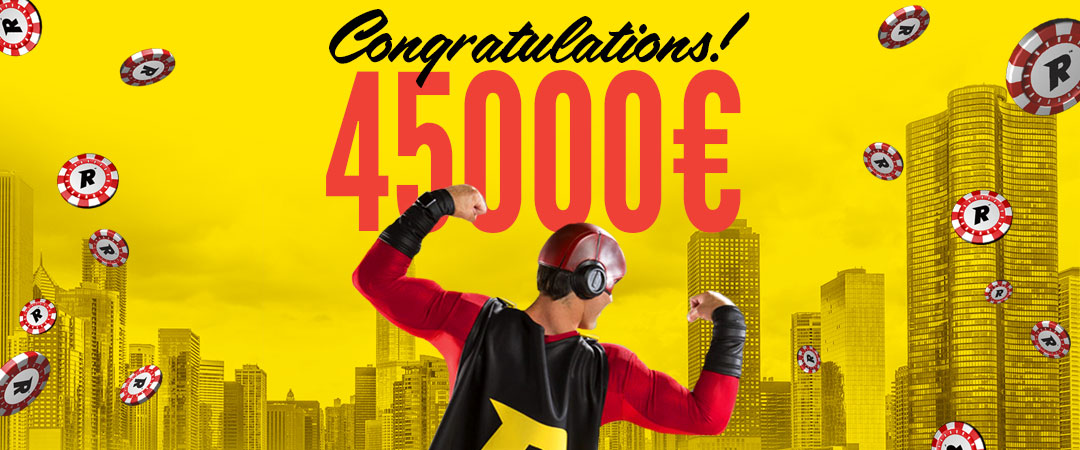 Rizk's First Big Winner!
At -30, it was a cold night in Finland and while the rest of the country was asleep or still out celebrating the win over Russia, one man was on a mission. He took a Rizk and decided to play.
After making a simple €50 deposit, he went on to amass €45 000 on a single spin of NetEnt's Dead or Alive. He rode the hot streak through the night and has since gone on to amass roughly €70 000.
Not bad, if I do say so myself.
As it was Rizk's first night live, this makes it the biggest win streak in our extremely small yet extremely exciting history, but I'm certain it won't be the last. So get playing.
Sometimes, it really is worth the Rizk.